Overview
Updated On:
September 17, 2021
Description
[vc_row][vc_column][vc_column_text]Here is a an impeccably-designed and well-built smart house with premium fittings and finishes. Designed by Keystone Architects, you are guaranteed an outstanding property worth considering.[/vc_column_text][vc_empty_space height="20px"][/vc_column][/vc_row][vc_row][vc_column][vc_separator border_width="2″][/vc_column][/vc_row][vc_row][vc_column][ult_tab_element tab_style="Style_5″ tab_animation="None" tab_title_color="#000000″ tab_background_color="#f1c40f" acttab_title="#f1c40f" acttab_background="#000000″ main_title_typograpy="" main_desc_typograpy=""][single_tab icon="Defaults-glass" title="Pool & Bar" tab_id="1586177535330-2″][vc_column_text]Chill out in an exclusive relaxation hub for residents. Have a drink or host guests at the bar and seating area or cool off in the pool.[/vc_column_text][/single_tab][single_tab icon="Defaults-street-view" title="Neighbourhood" tab_id="1586177535391-0″][vc_column_text]Located in a security zone, this complex is close proximity to four foreign embassies as well as the offices of the military…minutes away from countless restaurants, bars & shopping centres.[/vc_column_text][/single_tab][single_tab icon="Defaults-wrench" title="Backups & Fail Safes" tab_id="1586178387748-2-9″][vc_column_text]Each house is embedded with solar systems and a backup generator. Also integrated into the power system is a dedicated UPS system which provides uninterrupted and seamless transition of power from one system to the other.[/vc_column_text][/single_tab][/ult_tab_element][/vc_column][/vc_row][vc_row][vc_column][ult_tab_element tab_style="Style_5″ tab_animation="None" tab_title_color="#000000″ tab_background_color="#f1c40f" acttab_title="#f1c40f" acttab_background="#000000″ main_title_typograpy="" main_desc_typograpy=""][single_tab icon="Defaults-shield" title="Security" tab_id="1586180177464-4″][vc_column_text]The enclave is manned by 3 guards, 24 hours a day and monitored by CCTV cameras placed strategically on the compound.[/vc_column_text][/single_tab][single_tab icon="Defaults-cogs gears" title="Smart Home" tab_id="1586180177533-6″][vc_column_text]Most devices in your home are at your command. Whether you give that command by voice, remote control, tablet or smartphone, the home reacts. Allowing you to adjust the lights, home security, air conditioners, windows, home theater and entertainment remotely.[/vc_column_text][/single_tab][single_tab icon="Defaults-diamond" title="001 Grad" tab_id="1586180308357-2-1″][vc_column_text]Our 001 Grad badge is reserved for our signature properties. It means no expense has been spared in the design, build and finishing of our proud flagship products[/vc_column_text][/single_tab][/ult_tab_element][/vc_column][/vc_row][vc_row][vc_column][vc_separator border_width="2″][/vc_column][/vc_row][vc_row][vc_column][info_list font_size_icon="24″ eg_br_width="1″][info_list_item list_title="Lights" list_icon="Defaults-lightbulb-o"]With the right ambiance, you can start your day well with cool, energizing bright white light, or settle down for the night with golden tones. You can even turn on your movie, music, or game, and then watch your lights mirror the colors and rhythm.[/info_list_item][info_list_item list_title="Smart Window Blinds" list_icon="Defaults-columns"]Our Smart Shades can be controlled by not only a remote, but also through home dock and your smart phone. Home owners can also automate the shades to open and close automatically at set times of the day.[/info_list_item][info_list_item list_title="Home Entertainment" list_icon="Defaults-music"]All rooms are fitted with wireless integrated in-wall and in-ceiling speaker systems. With Amazon Alexa, you can control your music, playlits, etc. with your voice.[/info_list_item][info_list_item list_title="Smart Security Systems" list_icon="Defaults-shield"]With smart locks, just enter a PIN code to unlock the door. With Smart Locks you can create rules to have the lights turn on when motion is detected and have a camera begin recording when a sensor is triggered.[/info_list_item][/info_list][/vc_column][/vc_row]
Property Id : 20682
Price: $ 750,000
Property Size: 330.0 m2
Bedrooms: 4
Bathrooms: 4
Other Features
24-hour Security
Air Conditioning
Bar
Car Port
CCTV Security
Dishwasher
Double-glazed Windows
En-suite
Extractor
Fitted Kitchen
Gated Community
Generator
Internet
Laundry
LED Lighting
Management Office
Microwave Oven
Refrigerator
Satellite TV
Scullery
Smart Home System
Swimming Pool
Video Entry System
Washing Machine
Water Heater
Water Tank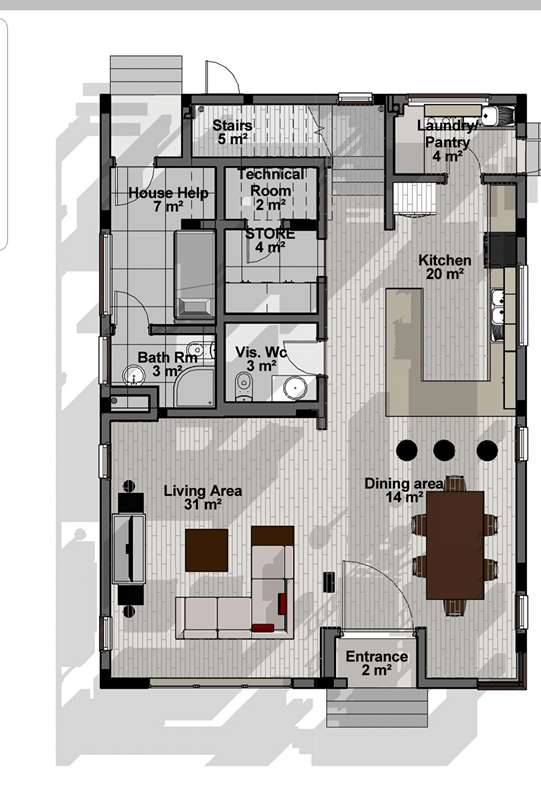 Ground Floor
It has the living area, kitchen, dining area and laundry.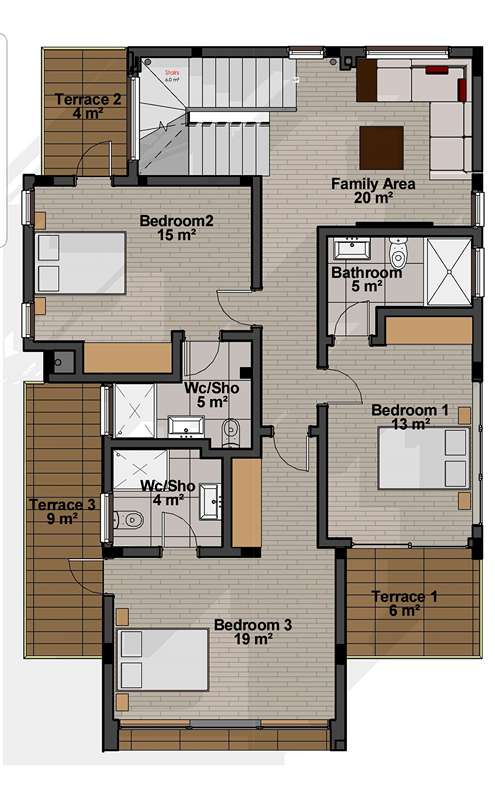 First Floor
It has 3 bedrooms and a family area.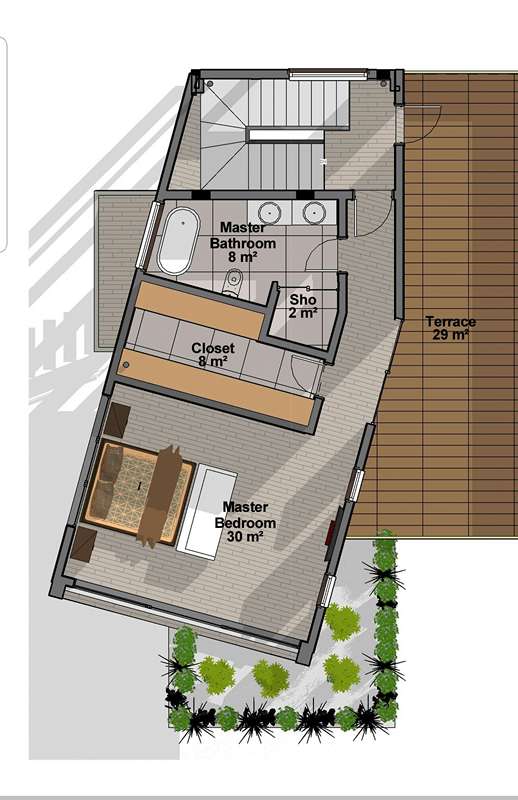 Penthouse
The master bedroom.
Similar Listings
$ 550,000
This spacious 5-bedroom house offers a grand setting to make a comfortable home in East Ai
...
This beautiful 4-bedroom house is primely located about two minutes from The Palms Square
...